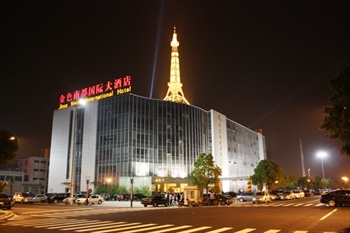 The Jinse Nandu International Hotel provides a great place for travelers to relax after a busy day. The Jinse Nandu International Hotel is an ideal choice for travelers who want to take in the sights and sounds of Changzhou.
The hotel is only 11km from Changzhou Railway Station and 39km from Changzhou Benniu Airport, giving guests a number of convenient transportation options. Transportation around the city is also convenient, with Yanzheng Dadao Metro Station within walking distance. Famous local attractions DeHe WenHuiYuan ShangYeJie, Fenghuanggu Ertong Zhiye Experience Hall and MEWE Castle Children's Occupation Experiential Center, can all be reached with a short walk.
When guests have some time on their hands they can make use of the onsite facilities. This Changzhou hotel offers parking on site.
Our guests consider this hotel to have excellent service. For guests traveling on business, this hotel is consistently one of the most popular choices.